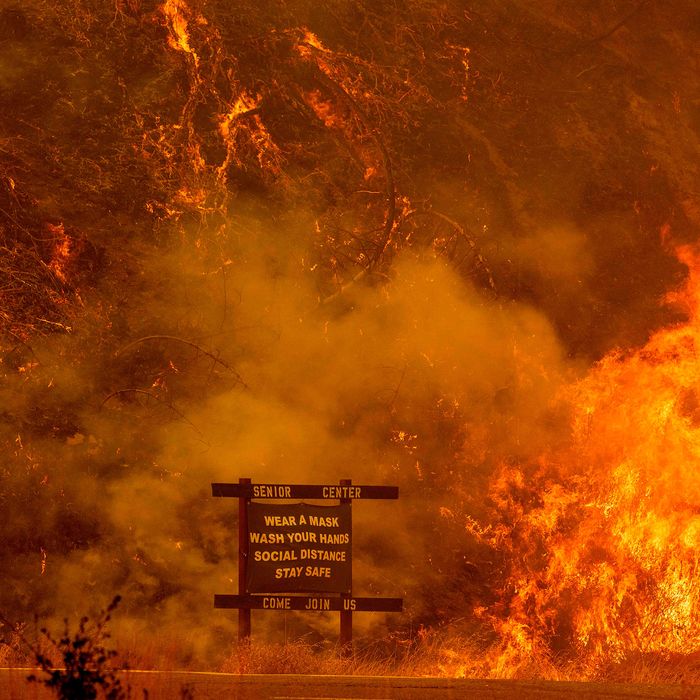 Seeping under doors, bad air from West's fires won't ease up
Dangerously dirty air spewing from the West Coast wildfires is seeping into homes and businesses, sneaking into cars through air conditioning vents and preventing people already shut away by the coronavirus pandemic from enjoying a walk or trip to the park.
People in Oregon, Washington state and California have been struggling for a week or longer under some of the most unhealthy air on the planet. The acrid yellow-green smog may linger for days or weeks, scientists and forecasters said.
Read more